Information for Local Authorities - DPS
"The DPS team have been very supportive of our process from its onset. They are very professional and knowledgeable. In particular, they have shared documents, given us sound advice and have offered help and assistance whenever requested."

Local Authority user testimonial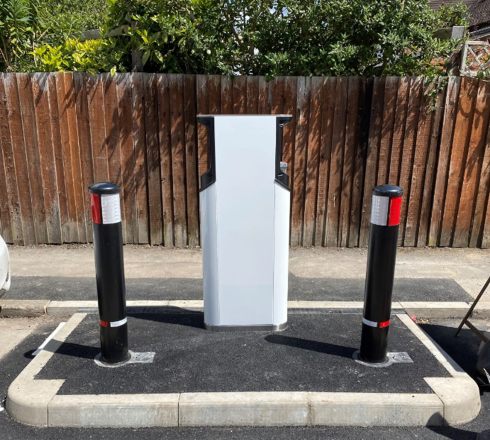 Background
Oxford City Council (OCC) has created a Dynamic Purchasing System (DPS) under the requirements of regulation 34 of the Public Contracts Regulations 2015 (the Regulations) to facilitate the development of Electric Vehicle (EV) services. The DPS comprises a group of EV goods / service providers and concessionaires who can provide performant, cost effective and customer centric provisions for the whole EV charging journey for residents, businesses, car and fleet clubs and visitors. The DPS is available for use by all UK Public Sector Bodies as identified in the FTS Contract Notice on the GOV.UK webiste.
OCC are responsible for managing the DPS process, including evaluating suppliers, on-boarding suppliers or providing feedback (but not individual call-off contracts).
OCC can provide you with advice and guidance for the Call-off including running a Further Competition through to award.
To use the DPS, you will need to complete the Access Agreement and undertake a Further Competition for your requirement selecting the appropriate Lot. OCC have templates to support you with this process. OCC can provide guidance and advice on structuring your evaluation criteria and awarding your Call-off Contract.
Process
We have worked hard to create a simple and hassle-free process from the point of enrolment through to awarding a contract. Upon enrolment you will be provided with our User Guide which details each step of the process in a clear and concise manner and includes several templates and supporting documents.
In addition, our certification database tracks the compliance of all suppliers enrolled onto the DPS providing an invaluable, time-saving tool during the evaluation stage.
Our team will be on hand throughout the process to offer guidance and support wherever needed.
Suppliers
Currently there are over 25 suppliers registered on the EV DPS however new suppliers may apply at any time so this number is likely to change. See our list of all suppliers currently on the EV DPS.
Suppliers wishing to apply to be on the DPS should visit the In-Tend portal website (where they can register an interest). We aim to accept/respond to applications within 2 weeks of the submission date.
Cost
There are no charges to the Local Authority for using the EV DPS. Instead a supplier rebate is applied.
Apply
See the Dynamic Purchasing System Access Agreement
Email the completed Access Agreement to dps@oxford.gov.uk. We will then get back to you with further guidance on setting up your tender.
Frequently Asked Questions
Please see out Local Authorities Frequently Asked Questions page.
Contact Us
For any further queries please email dps@oxford.gov.uk.