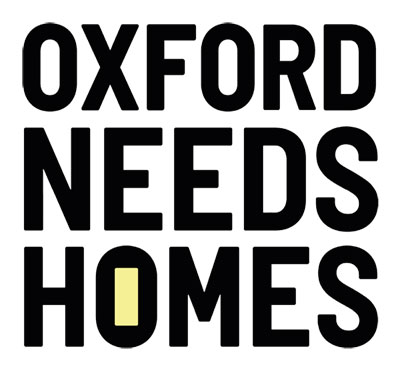 High demand and scarce availability mean that Oxford is among the least affordable places for housing in the UK.
Home ownership is an impossible dream for many of Oxford's families. The average house price is more than 12 times average earnings.
Nearly a third of Oxford's homes are private rented, where rent costs can be up to two thirds of take home pay.
Meanwhile, there are more than 3,000 households on our housing waiting list.
And we are running out of space to build.
This has an impact on everything in Oxford. Key workers are unable to afford to live in the city. Our two universities face losing the next generation of academics to their competitors. More than half of our city's workers face lengthy commutes on overcrowded roads every day.
What are we doing about this?
Our independently approved Local Plan sets out a number of measures outlining where and how we intend to deliver 10,884 new homes within our city boundaries by 2036
We are working closely with our neighbouring districts on plans to build another 15,000 homes as close to Oxford as possible
We have created a housing company, OX Place, to build more than 2,000 homes for rent and sale in and around Oxford in the next 10 years
OX Place will create a new generation of council housing, delivering more than 1,100 genuinely affordable new council homes
More than 300 OX Place homes will be in other affordable tenures like shared ownership – giving people a foot on the property ladder and a stake in their homes
OX Place's commitment to affordable homes means it will unlock sites that purely commercial developers won't touch
Whether for sale or rent, OX Place homes represent an investment in Oxford's future – greener, more efficient, and zero carbon by 2030