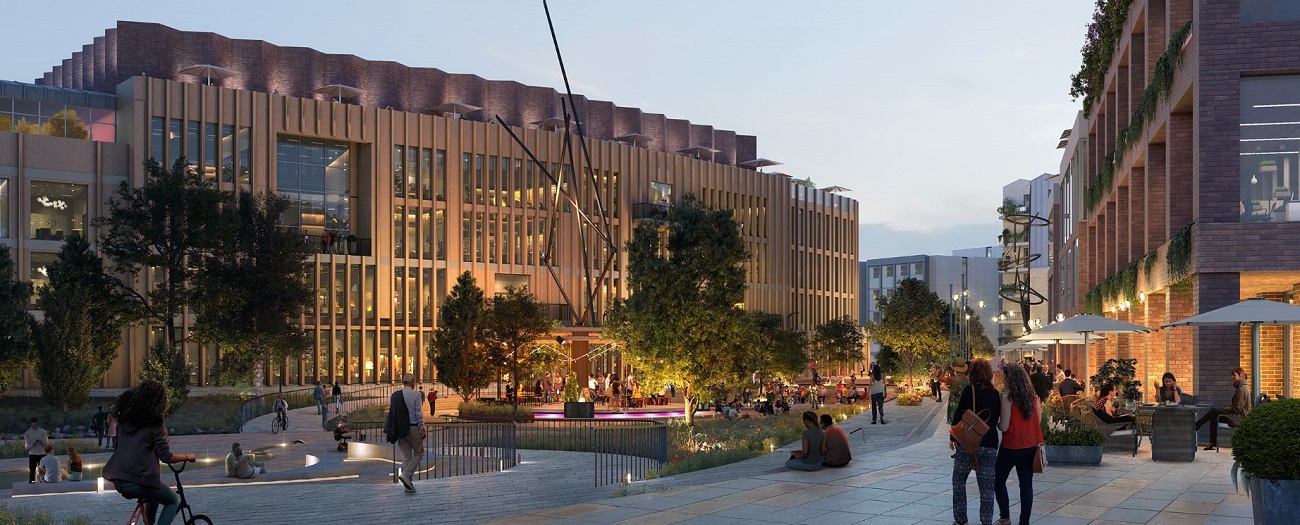 Overview
Oxpens is one of the most significant development opportunities in the city centre.
The site - lying between Oxford Train Station and Oxpens car park - proposes to deliver:
A new residential, commercial and leisure quarter for Oxford.
Much needed new housing (50 per cent of which will be affordable) and student accommodation
Opportunities to grow the economy with high quality office and laboratory space and a new hotel.
New and improved walking and cycling routes
New and accessible high quality public realm for all to enjoy with the proposals expanding the existing Oxpens Meadow, 'opening up the riverside' and adding a new public amphitheatre for use as an event space.
The site is largely owned by OXWED, a joint venture between Oxford City Council and Nuffield College. Oxpens Meadow, which is close to the site, has been designated a Field in Trust which protects it from development.
Further information on the development can be found on the OXWED website.
Location
Timeline
OXWED submitted two planning applications to Oxford City Council, as Local Planning Authority. These have now been validated and are available for view and comment to 15 February 2023.
The planning submission comprises:
Subject to planning permissions, OXWED will then look to join forces with a development partner to bring the ambitious proposals to life, commencing later in 2023.
The City Council adopted the West End and Osney Mead SPD in 2022, which provides guidance on how the Oxpens site can be developed.