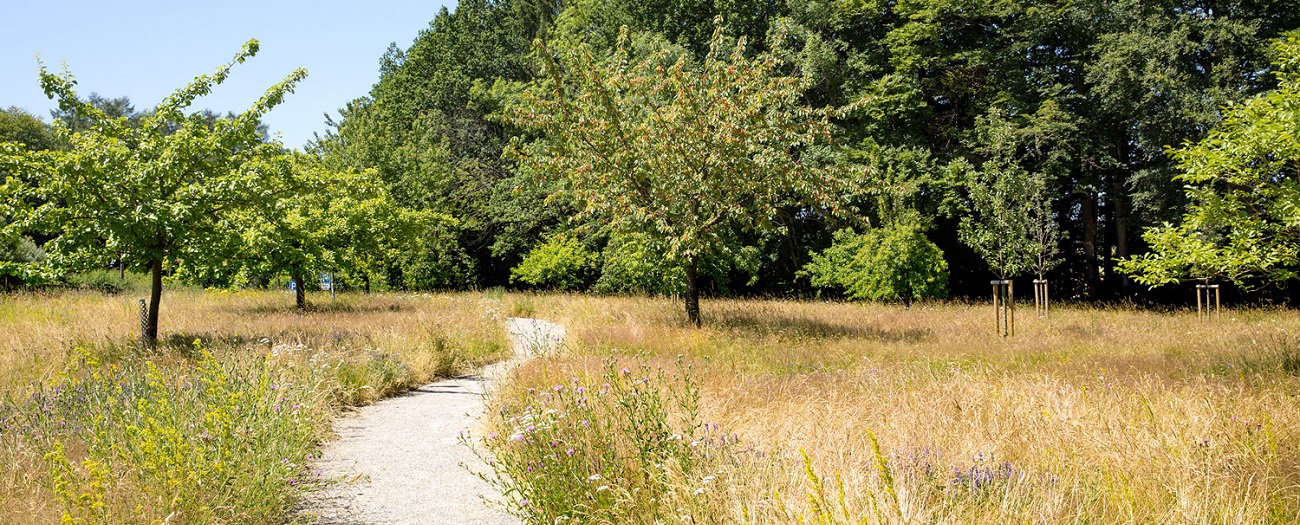 Overview
The Oxford Burial Meadow site is a 17-acre area of land, owned by Oxford City Council, off Oxford Road. The site is large enough to accommodate about 40 years of burials.
The land, which is currently being used for farming, is planned for a new public meadow featuring new trees, wild flower meadows and paths linking to Shotover Woods.
The Oxford Burial Meadow is needed because the city's existing cemeteries are being filled up, though supply of reclaimed spaces is good. The site was chosen after an extensive search of potential sites by the City Council.
Location
Sustainability
The Oxford Burial Meadow is being designed to enhance the biodiversity of the agricultural field. It will strengthen the network of tree cover locally, improve wildlife habitats, and provide better leisure and walking opportunities around Shotover Woods for local residents.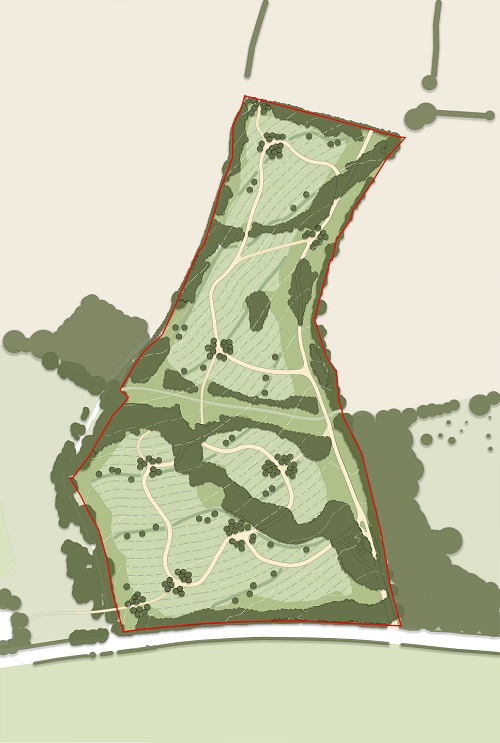 Project timeline
After an extensive search for a suitable new burial site, Oxford City Council recently announced work is progressing to deliver a new public green space and tranquil burial meadow on land it owns off Oxford Road.
Key stakeholders have been involved in developing the project for a burial meadow with ecological enhancements, and improved access to existing paths towards Shotover Woods.
The City Council is now inviting residents to get involved and give their views on the initial outline designs that have been developed for this new community greenspace.
Detailed designs will then be submitted for planning approval over the summer of 2023. If planning is approved, construction could start in summer 2024.
Have your say
We are currently carrying out a public consultation on the initial outline designs of the Oxford Burial Meadow.
The online consultation is available on the City Council consultation portal between 29 May and 16 June.
Residents will be able to see hard copies of the initial outline designs in Oxford Town Hall (OX1 1BX) from 29 May to 16 June.
The City Council will also carry out in-person drop in events:
11am to 3pm on Wednesday 7 June in Oxford Town Hall (OX1 1BX)
4.30pm to 7.30pm on Wednesday 7 June in Horspath Village Hall (OX33 1RT)