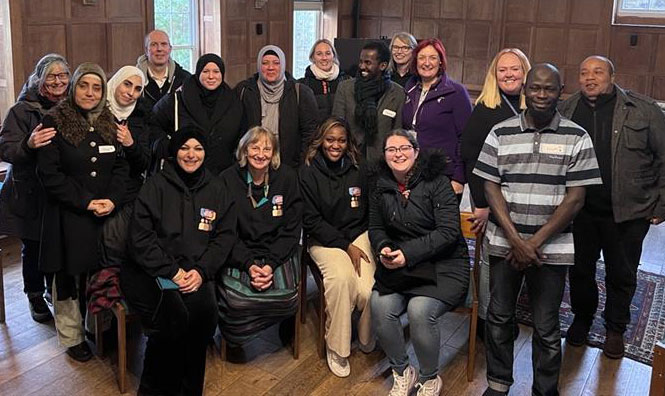 Oxford Community Champions Programme
Parts of Oxford are amongst the most deprived in the country. In these areas people die up to a decade earlier than those living in the wealthiest parts of Oxford. We want to end this inequality – and we need your help to do so.
We know that part of the reason why life expectancy is lower in some areas of Oxford is because people do not want to engage with health services. We want to learn more about these reasons, so that we can do something to tackle the issue.
We have recruited 83 Community Champions most of which are from our 7 Anchor Organisations (Asylum Welcome, Turning Point, LEAF, Refugee Resource, Transition Lighthouse, AfiUK and OCA (Oxford Community Action)).
The Community Champions have the flexibility and autonomy to design their approach to best suit their community – whether that's through running a workshop with health colleagues, picnics at nearby park, or having conversations on social media. These Champions will be a long-term voice for their communities who will be fully involved not just in collecting insights to the barriers, but also being part of creating practical solutions to address these challenges, which will increase confidence and self-esteem.
They will help us build a better health system in Oxford, one that meets the needs of everyone in our city. Champions will work closely with health colleagues to provide communities with factual information to minimise the vacuum for misinformation and remove the barrier to engaging with health services.
It is hoped that the Community Champions will bring together people from diverse communities and backgrounds as a collective that may not have otherwise been able to work together to build strong local services and community cohesion.
The combination of community-led insight and a varied programme of creative sessions with our health colleagues will offer our communities the support they need to live safe and healthy lives and build trust among local people and the council.
The Prgramme will conclude end of March 2023, a final report will be available once complete.