Join Oxford City Hotel Watch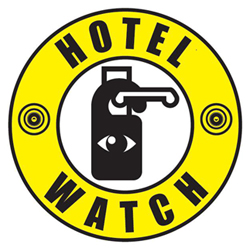 Oxford City Hotel Watch was launched in March 2016 by Thames Valley Police, Oxford City Council and hoteliers to improve our response to child safeguarding concerns.
The scheme has grown in Oxford since its launch and is now supported by more than 80 Hotels, Guest Houses, Bed & Breakfast and Short Let establishments. Its aim is to share concerns and intelligence between hoteliers, the police and Council.
A key focus of the Hotel Watch scheme is raising the awareness of staff on spotting the signs of exploitation, including child sexual exploitation (CSE) and modern slavery, and the measures to take if they believe something suspicious is happening on their premises. This has proven very successful, and in one such case lead to a vulnerable person being located and safeguarding arrangements put in place.
Since its launch, hoteliers have also used this platform to raise concerns of other crimes affecting their businesses, such as card fraud and failing to pay for the room.
Events are put on that cover key issues for the industry who work with statutory authorities to make Oxford a safer city.
Join the scheme
If you are interested in joining Oxford City Hotel Watch or finding out more about the scheme please email: accomgroup@thamesvalley.pnn.police.uk.
"Oxford Hotel watch is a partnership between Hotels, Police and the City Council to promote public safety and safeguard our customers. I think that by working actively with the Hotel Watch Committee we can discuss initiatives & best practices which are practical and workable for the hotels whilst at the same time meeting all the requirements of the Police and City Council.

I think it's a win-win situation which hopefully makes Oxford and its hotels safer for everyone, guests and staff. Oxford is a fantastic place to live and a very vibrant and interesting place to visit."

Oxford hotelier and member of the Oxford City Hotel Watch Working Group