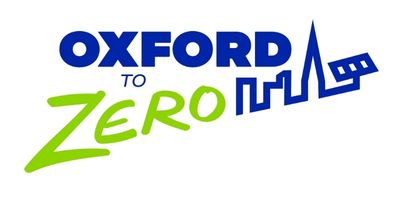 In January 2019, Oxford declared a climate emergency, and in autumn 2019 became the first UK city to hold a Citizens' Assembly on Climate Change.
90% of Assembly Members agreed that the UK Government's current target to reach zero carbon by 2050 is not ambitious enough, and that Oxford should aim to achieve net zero sooner than 2050.
Assembly Members wanted us to continue to take a lead in reducing emissions and increasing biodiversity, while ensuring that the burden of change was shared fairly between local and national government, businesses and individuals.
What is #OxfordToZero?
#OxfordtoZero is our campaign to help spread awareness of how we are working to tackle the climate emergency in Oxford, and how you can get involved.
It looks at three key areas of work:
Zero Carbon Council
Zero Carbon Oxford
Zero Carbon Communities
Reducing our carbon emissions is not impossible, but many aspects of our lives will need to change. In order to achieve this, we all need to work together as a community in Oxford – individuals, the Council and local businesses.
Together we can help to build a fairer, more equal city by addressing the climate emergency.
Why are we doing this?
The recent IPCC report has signalled a "code red" for humanity, while the Environment Agency has said it is a matter of "adapt or die" with action needed to prepare communities and businesses for the impacts of a warming climate.
Climate change is caused by the build-up of carbon dioxide and other greenhouse gases in the earth's atmosphere.
These greenhouse gases are released by the burning of fuels like petrol, diesel, gas and coal in cars, homes and power stations. The greenhouse gases they release form a blanket around the earth, like a greenhouse – trapping heat in the earth's atmosphere.
The repercussions of this are stark and the science is clear: climate change is caused by human influence and it is harming our planet and putting billions of people at risk.
The impacts are already with us – in the form of wildfires, flooding and droughts – and are set to get worse unless urgent action is taken. Every region on earth is at risk, with many of the changes becoming irreversible.
Fortunately many of the solutions to climate change already exist. In the UK, emissions have been decreasing, largely due to the generation of more clean electricity. The next decade will require all of us to change our behaviour in order to rapidly decarbonise on a path to net zero.
These changes will not only mean a safer climate – it will also mean new, green jobs, cleaner air and healthier lifestyles.
Useful documents
Want to find out more? You can read useful background information at the links below:
Latest news