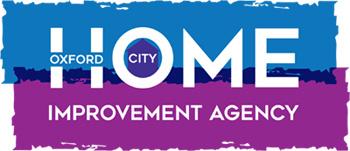 Our Home Improvement Agency is dedicated to helping older, disabled and vulnerable residents within Oxford City to live safely and independently in their own home.
The agency service is available to people who are vulnerable and need help repairing, maintaining or adapting their home. HIA trained advisers are on hand to help you with all sorts of problems that might affect your home.
Download our new Housing Assistance and Disabled Adaptations Policy which covers all the help we can offer.
Other sources of help
Housing Options for Older People (HOOP) is a technique for appraising your current housing and options for moving and will help you identify what information you need, and help you find it. It may also make you aware that some advice or other help would be welcome, and if so, will guide you to the most appropriate agency to provide this. Visit the HOOP website.
Talk to us
Please call 01865 252788 to talk to a member of the Home Improvement Agency.
Sign up to receive the Home Improvement Agency e-newsletter by clicking here.
Oxford City Council Oxford Home Improvement Agency information RSS feed