Dancin' Oxford is built around three key events during each year:
A Spring Dance Festival (March) consisting of 10 days of performances, participatory workshops, talks and digital installation and film;
An early Summer Outdoor free public performance programme, accompanied by workshops and activities in the community.
An Autumn Family-focussed Dance Week - linking into the National Family Arts Festival.
Background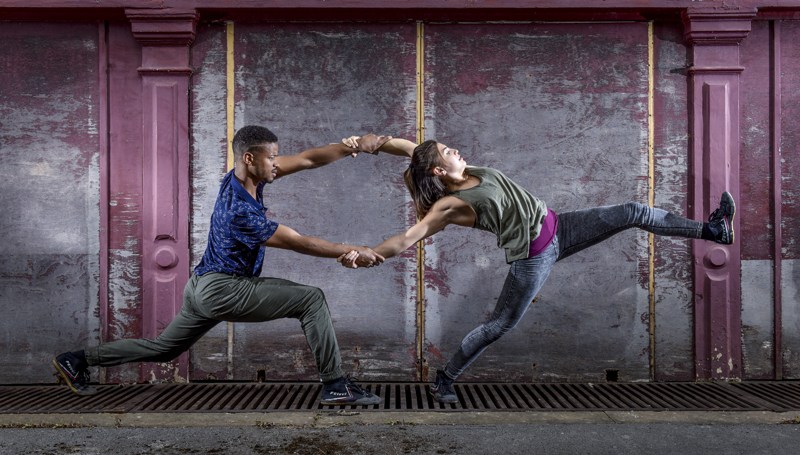 Dancin' Oxford, as it celebrates thirteen years, has grown beyond all recognition from a month long festival to a year round programme of dance performances, dance on film screening, participatory workshops, talks and digital installation. Diversity is one of the strength of Dancin' Oxford, priding itself on ensuring that there is something for everyone, as well as its openness to not be restricted to previous definition of what dance is and to blur the boundaries between audience (sitting and watching) and participating (joining in):
Dancin' Oxford has been awarded a 3-year grant from Arts Council England, which means we will continue to present exciting summer free outdoor events and Family Dance Weeks in the autumn, alongside the vibrant Spring Festivals.
How it is organised
This annual city-wide celebration of dance is co-ordinated by us and supported with funding from Arts Council England. The festival provides opportunity for participants to actively engage in high quality dance, through an exciting programme of participatory activity and a performance programme.
It also significantly raises the profile and accessibility of dance, further establishing Oxford as a recognized hub for vibrant dance activity, involving a successful and well co-ordinated partnership working between key organisations in the city.
Dancin' Oxford Spring Festival
It should have been Dancin' Oxford's celebratory year, 15 years and still going strong. However, in common with all arts organisations it has had to adjust its offer to on-line activities this spring, in the hope it can celebrate, in true dance style, in the summer. The ever popular Moving with The Times which notched up 10 years of work from emerging dance artists this year, also moves to the summer festival in July.
Not to be beaten, Dancin' Oxford has scheduled a reduced programme for the Spring with workshops, a talk, several films plus a Baby Boogie disco Live from the DJ Shed.
Following the success of our Global Dance Film last Autumn, we are delighted to launch the Spring festival with Spring Awakening – a Spring version with a difference. As last time, over 20 dance groups from Oxford and 6 of its twin cities have created their own choreographic responses to a single piece of music. This time they have filmed their work outside bringing the character and spirit of their cities to you. The film will go live on the Facebook and our You Tube channel at 9am on March 6th.
For full festival details visit the Dancin' Oxford website.
All events are free (optional donations welcome)
Keeping in touch
Why not register for an email update or join us on Facebook and Twitter to make sure you really do not miss our news? We always welcome your thoughts / comments about the Dancin' Oxford festival so why not leave us your comments on Dancin' Oxford Facebook page or Dancin' Oxford Twitter page.