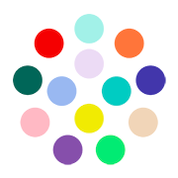 Published: Friday, 11th June 2021

Refugee Week events show why 'We cannot walk alone.'
This year, Refugee Week runs from 11 - 20 June.
The festival celebrates the contribution refugees make to society and the role cultural diversity plays in strengthening communities. This year's theme is 'we cannot walk alone.' Taken from Martin Luther King's iconic 'I have a dream' speach, the theme celebrates the strength and impact of diverse communities play in creating a fairer, kinder world.
Refugee Week is an umbrella festival, and anyone can get involved by holding or joining an event or activity. Events happen in all kinds of different spaces and range from arts festivals, exhibitions, film screenings and museum tours to football tournaments, public talks and activities in schools.
With the New Plan for Immigration being discussed, and worsening inequality for refugees and asylum seekers, Refugee Week reminds us how we can all support each other to create inclusive and resilient communities.
Refugee Week events in Oxfordshire
During the pandemic, Oxford has come together cohesively to look after vulnerable residents and face challenges collectively. This united front has strengthened further Oxford's status as a world class city for everyone.
This week, there are a number of events happening locally to which all are invited. Taking place both online and in person, these free events provide an opportunity for people from different backgrounds to come together, develop greater understanding of refugee experiences and give a platform to the voices, perspectives and creative work of people seeking safety in our City of Sanctuary.
Get involved
15th June, 6pm - We Cannot Walk Alone: On Becoming a Kuwaiti Bidoon Refugee in the UK - Presentation + Q&A | Sanctuary Hosting
Ahmad Jaber will be discussing the relationship between language and identity, and how a people's way of expression may be used as a tool to identify and target them. The aim of the event is to shed light on the complexity of being a stateless Kuwaiti Bidoon, especially in terms of being in limbo while in the asylum-seeking process, but also on how even small social (re)actions may be significantly helpful.
Watch this event on the Zoom website.
16th June, 11am-2pm – Exhibition Opening: We Cannot Walk Alone | Refugee Resource
Photographer Philippa James has collaborated with the charity Refugee Resource to create a thought-provoking series of portraits of refugee women. The images explore themes of trauma, the inner and outer self, and expectations from society. The exhibition celebrates the new family that these women have made from meeting each other.
Exhibition is open 17th June-17th July.
Venue: Old Fire Station
Details on the Old Fire Station website.
16th June, TBC – Stand with Refugees at Gloucester Green Market
Asylum Welcome will be raising awareness and funds to support refugees and asylum seekers in Oxford. As well as a collection of donated books and handmade crafts, we are inviting the public to add their message to our orange heart, showing their support to Oxford's refugee community.
16th June, 4pm-6pm - Walk with Amal - a Collage Workshop with Rana Ibrahim
Rana Ibrahim will be delivering an artistic workshop as part of her involvement in the Little Amal project – The Walk.
Little Amal is the giant puppet at the heart of The Walk, travelling 8,000km in support of refugees. In 2021, the 3.5-metre-tall living artwork of a young Syrian refugee child will walk from July to November 2021 across Turkey, Greece, Italy, France, Switzerland, Germany, Belgium and the UK to focus attention on the urgent needs of young refugees.
Building on this project, Rana will lead participants through a collage workshop to create their own paper puppets. Participants will be asked to think about what they would want to keep them safe and grounded when journeying a long way from home, using craft to equip their puppets with various objects and qualities. The final creations will then be photographed and shared with Rana, as she builds her Little Amal gallery on her website. Participants will also have access to an Arabic phrase tracing template created by Rana prior to the workshop, so they can practice writing the characters and later include them in their collages.
To register please see the Eventbrite page.
16th June, 6pm - We Cannot Walk Alone - Music Evening | Sanctuary Hosting
What better a way to celebrate togetherness than coming together to share music and what it means to us! During the music evening, we will be able to talk about music, what music means to us and our cultures, share songs, dances or anything creative, and create connections through our love of music.
Watch the event on the Zoom website.
17 June: Sharing stories of little Amal
Members of the group Iraqi Women Art & War (www.iwaw19.com) and the Museum of Oxford's Art Group met online and shared their personal reflections on the story of Little Amal (www.walkwithamal.org. Online (via Zoom). Inspired by this story, they created collage artworks which represent their own personal responses to the themes of the story: "home", "migration", "fear", "adventure", "climate" and "welcome".
In a relaxed setting, project participants will share stories behind their artworks and there will be a chance for informal conversations.
Zoom link will be provided before the event.
17th June, 5:30pm - Oxford's Colleges of Sanctuary Annual Event 2021: 'Voices for Sanctuary: We Cannot Walk Alone'
Reverend Inderjit Bhogal, founder of the Cities of Sanctuary Movement UK and Afraa Hashem, of Action for Sama. Introduced by Helen Mountfield QC, Principal of Mansfield College and Baroness Jan Royall, Principal of Somerville College.
Details eon the Mansfield College website and to RSVP on the Asylum Welcome website.
17th June, 6pm – 'Worth' - Book Presentation + Q&A | Sanctuary Hosting
Join us to hear from Bharti Dhir as she shares a couple of excerpts from her book and hosts a Q&A at the end. Read more on the Hay House website.
Watch on the Zoom website.
18th June – Oxford Walks Together | Asylum Welcome
A guided walk through the contemporary experience of a refugee arriving in Oxford, and the challenges they face. We will visit spaces used and created by asylum seekers and refugees, exploring how our community can come together to welcome and support those arriving here.
Details: Given current government restrictions, this event is by invitation only.
19th June, 9am-2pm – Stand with Refugees at Headington Market | Asylum Welcome
Asylum Welcome will be raising awareness and funds to support refugees and asylum seekers in Oxford. As well as a collection of donated books and handmade crafts, we are inviting the public to add their message to our orange heart, showing their support to Oxford's refugee community.
National events
With more than 200 events taking place throughout the UK, Refugee Week has something to offer everybody. From arts and crafts to political campaigning, the varied programme includes workshops, tutorials, classes, discussions and creative sessions to suit all ages and interests.
On Thursday 17 June, you can join authors Michael Rosen and Sita Brahmachari in conversation with Sanchita Basu De Sarkar at this special online event for Refugee Week, recommended for children aged nine and over.
The two authors will read extracts from their books and answer questions from audience members of all ages.
Much-loved author Michael Rosen writes with frankness and heart about some of humanity's most difficult experiences, including in 'Many Different Kinds of Love', written after his near-death experience with Covid-19, and 'The Missing', a study of the fate of his father's uncles in World War Two.
His children's books about migration include 'On the Move', a deeply personal poetry collection about migration and displacement. Rosen features in the 'We Cannot Walk Alone' portrait series, shot by acclaimed photographer Misan Harriman for Refugee Week 2021.
Sita Brahmachari's upcoming book 'Swallow's Kiss' is an uplifting story that explores the common threads that connect our communities, inspired by Barhmachari's experience as artist-in-residence at the Islington Centre for Refugees and Migrants, along with the book's illustrator Jane Ray.
More information