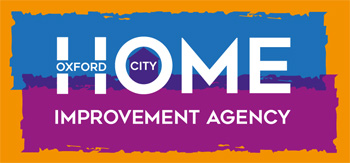 A Disabled Facilities Grant (DFG) is a means-tested grant, available to disabled persons who live within Oxford, for adaptations to provide better facilities and freedom of movement in and around their home.
Where adaptations are necessary, a DFG offers help with the cost of providing these to the home, making it easier for the disabled person to continue living there.
What it covers
A DFG covers adaptations such as:
Stair lift
Ramped access
Level/low access shower or Ground floor bathrooms.
How to apply
Before you can apply for a grant your disability must be assessed by an Occupational Therapist (OT) employed by Oxfordshire County Council. The OT will tell us if they think a DFG is the right way to meet your needs and what sort of adaptations they think are suitable.
We then decide if the proposed adaptations are 'necessary and appropriate' and 'reasonable and practicable'.
More information about the DFG process and how to request an initial assessment is given in the Adaptations Booklet or you can contact us to speak with a member of our team.
For more information on grants for adults, download our Disabled Facilities Grants for Adults leaflet.
For more information on grants for children, download our Disabled Facilities Grants for Children leaflet.
Other sources of help
The Foundations website offers the opportunity for a self-assessment to see if you're eligible for a Disabled Facilities Grant.
AskSARA is an easy-to-use, award-winning online self-help guide that is particularly useful if you are not sure what adaptations or equipment might help you.
If you are a landlord wanting to know more about DFGs, please see our DFG leaflet.
The National Residential Landlords Association has also produced guidance for Private Sector landlords on adaptations.