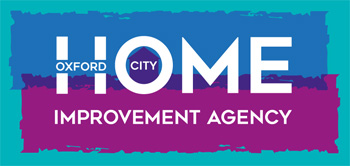 Facing a home improvement or repair can be a daunting task; we are here to help.
In today's uncertain world it is good to get help you can really trust. One of our aims as your local authority is to help improve the warmth, comfort, safety and security of housing in our area. Loans or grants are available for homeowners to improve the warmth, comfort, safety or security of their homes.
Flexible Home Improvement Loan
Please note: loans are currently unavailable.
We have created a loan that will help you remain in a well maintained home during your retirement and you can repay as little or as much of the loan as you like each month. All this is backed up with the peace of mind that the loan is provided by your local authority on a not-for-profit basis.
The loan is available to any homeowners who are aged 60 years or over. In the case of joint owners, each must be at least 60 years of age.
Essential Repair Assistance
An Essential Repair Assistance (ERA) is a means tested loan to help owner-occupiers on low-incomes carry out essential repairs to their homes to the maximum value of £5,000. Ensuring health and safety standards are met and ensuring that fuel poverty, health, and environmental issues are properly addressed.
Essential Repair Grants are available to residential owner/occupiers within Oxford City who are:
Aged over 18 years old
Have been in residence for three years or more
Are on a low income, a means tested benefit or receiving working tax credit
Other conditions may be applicable.
More information
For more information on the Flexible Home Improvement Loan or Essential Repair Grant download our Repairs and Assistance leaflet.